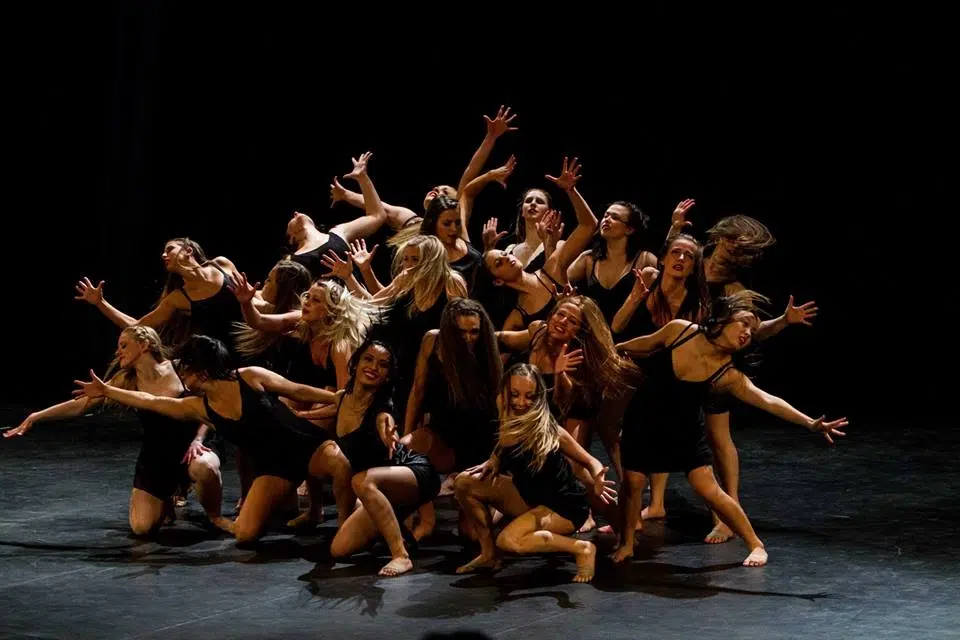 UWO Dance Force is a non-competitive recreational dance team at Western University. President Tia De Sereville welcomes dancers of all levels. Dance Force is one of the largest clubs on Western's campus with almost 200 dancers and 8 teams:
Recreation I
Recreation II
Advanced Recreation I
Advanced Recreation II
Performance Company I
Performance Company II
Advanced Performance
Core
Throughout the year, UWO Dance Force performs locally and hosts events for  the student community. The team gives back by donating to the 
Canadian Mental Health Association.
 Dance Force donated 100% of their proceeds from their bar nights and their end of the year showcase to mental health. Manager of Dance Force, Kiah Brubacher-Cressman, says that the team also has an online donation page for mental health. If students are unable to attend their events but would still like to donate, they can do so online. Not only does the team entertain and create beautiful performances, but they also give back to those in need! For more information visit their
Facebook
 page and/or their
website.
XFM Exclusive with UWO Dance Force