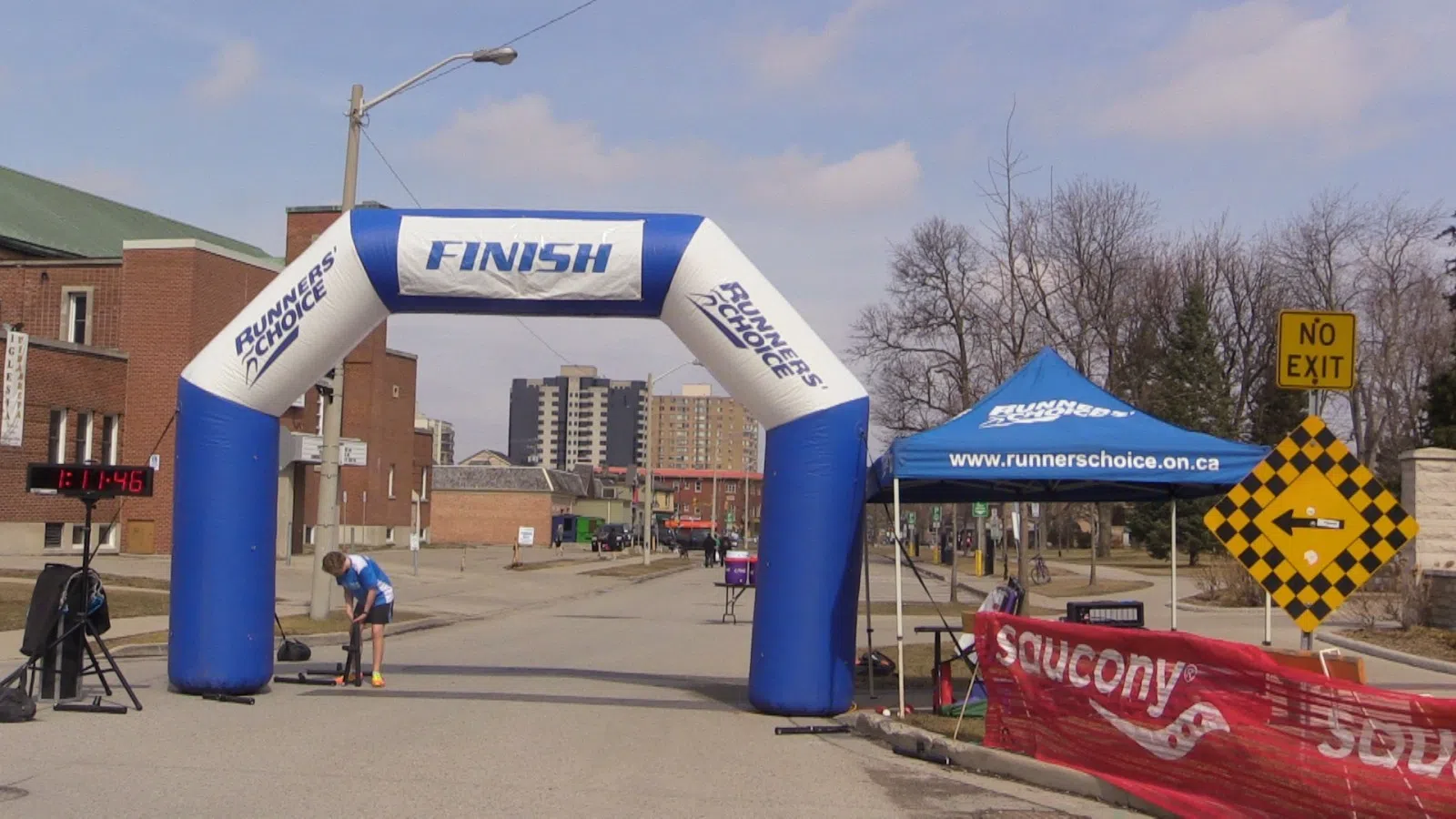 Lots of competitive runners came out for the 23rd annual McFarlan Rowlands Downtown 5K on Friday morning.
Held at Victoria Park as part of the 'London Honda Road Series,' the run was the second event of a five part racing series presented by Runner's Choice. Many of the communities best runners came out to run in support of the London Abused Women's Centre.
Entrance fees for the race were donated to the centre.
The Series itself is a five part racing event that, through Runner's Choice, organizes different runs for charitable causes throughout London.
It was a pristine Good Friday for families to come out and enjoy the fresh Spring air.
The five kilometre race featured some of London's fastest distance runners. It was a good opportunity to see some of London's most competitive runners duke it out for fastest time, and a great way to kick off the Spring season as well as the long weekend.
The race also included a fun run for families and kids who were just looking to get some physical activity in on a beautiful day at the park. Even non-runners took up in the fun of watching the races.
With the sun shining and community coming together to run for a good cause, you get the feeling that the weather is finally starting to come around after a fairly long and miserable winter.
It might be fair to say that Londoners can start getting outside again – and thinking about the enjoyment of the summer season on the horizon.
Whether you were walking, running, jogging or hopping along, it was a fun filled beginning to a pleasant Easter long weekend all fundraised towards supporting women in London who have suffered from abuse.
The next race in the Honda series is the 18th annual Barking Frog Summer Night 5K Run & Walk and Kiddie Trot, which will be held on July 17.
The race will both begin and end at the Barking Frog.