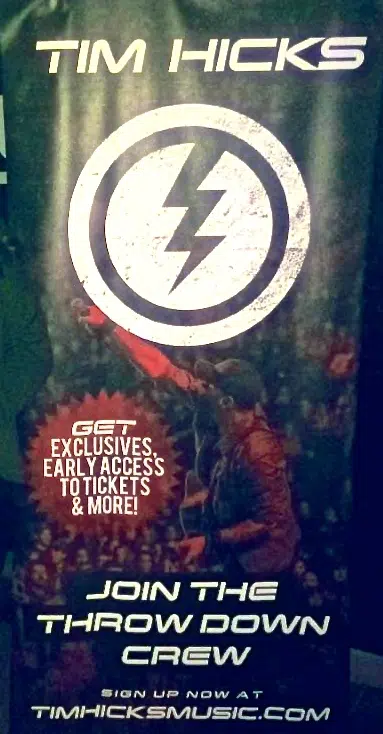 Canadian country music star, Tim Hicks, made his last stop at Fanshawe College on his College Throw Down Tour, bringing the house down with hits like "Hell Raisin' Good Time," "Here Comes the Thunder," and fan favourite "Stronger Beer."
Hicks is from St. Catherines ON and had been playing music for 20 years before being invited down to Nashville to write and record. This past February he was there creating more music for fans, pumping out four songs before coming back to Canada to perform on tour.
Songwriting for Hicks is a purposeful event. He says "you make an appointment, 10 A.M., you go into a room with a bunch of people you don't know, shake hands, sit down and say what do you got?" He compares songwriting to a muscle you have to keep exercising in order for it to get stronger.
The music video for the singer's newest single titled "So Do I" shows the backstage fun of travelling on tour and he says that his favourite part of the tour is the show itself when he gets to do his thing on stage.
The country rocker was crowned Rising Star by the Canadian Country Music Association in 2014, and some of his other awards and recognitions include:
SOCAN Country Music Award for "Get By"
Canadian Music Association of Ontario – Male Artist of the Year – Winner
CCMA Album of the Year – Nominated
CCMA Songwriter of the Year – "Hell Raisin' Good Time" – Nominated
CMT Video of the Year – "Got a Feeling" – Nominated
Juno Awards Breakthrough Artist of the Year – Nominated
Juno Awards Country Album of the Year – Nominated