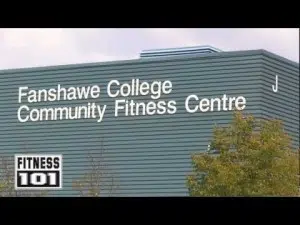 Fitness 101 Gets Approval for Upgrade
By: Darian Gropp
The gym at Fanshawe will be putting construction hats on this summer to start the renovation plans. Exciting new features like a rock climbing wall will be added to the athletic department.
The two-story gym will be three stories, with new equipment, locker rooms, and training rooms.
"It's been almost 20 years since the gym has been updated," says Shannon Bradbury who works at the gym at Fanshawe College. He adds that he's most excited for the rock-climbing wall and says it will give students something new to look forward to.
Head Coach for the Women's Volleyball team, Genoa Moxely says she's excited to have the space for her athletes to be able to train properly.
The gym will begin renovations this summer, but aren't expected to be done till the summer of 2017.
What do you think should be added to Fitness 101?
Poll closed: Apr. 30, 2015 @ 12:00 AM
Fanshawe Upgrades Fitness 101