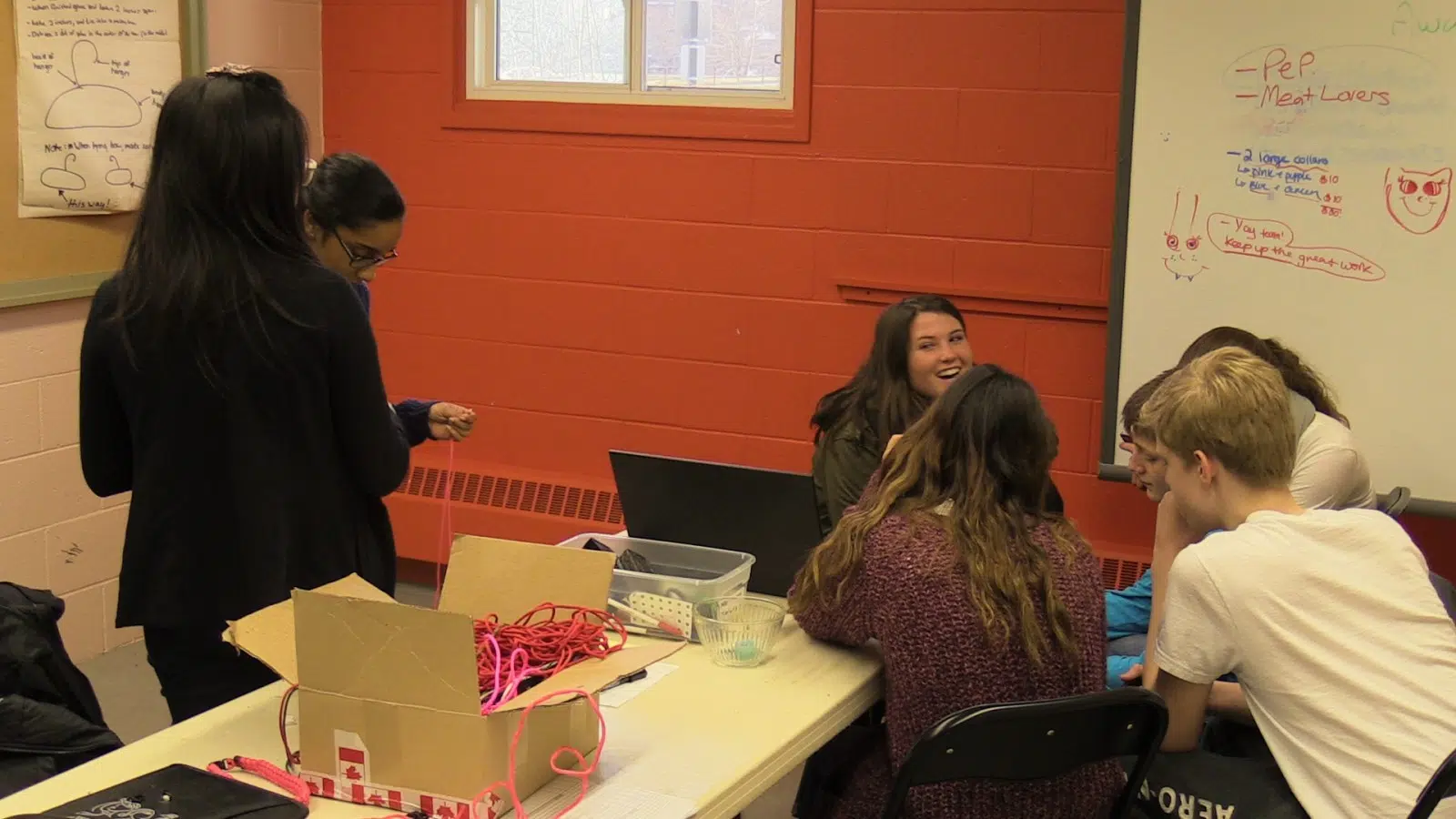 For many high school students the thought of starting up their own business would be very overwhelming. But for 9 local London students who have started a hand-made dog collar business, this sometimes overwhelming industry is a reality.
The students meet once every week to talk to about what they plan to do, and where they plan to go with their business Pawfully Cute. Pawfully Cute is a handmade dog collar business that is 100% student run, and managed. The collars come in all sizes, from a small cat collar, to a extra large dog collar.
The company is under the supervision of Junior Achievement London, which supplies the students with the money to start the business and the mentorship to make sure the students are going in the right direction.
" Being apart of Pawfully Cute allows me to really grow as a communicator, it also allows me to gain more personal skills as well as organizational skills" said Brian Gibson, President of Pawfully Cute.
Karen Chafe is one of the business mentors for Pawfully Cute and says that the experience the students gain from running their own companies, with real positions like vice-presidents of marketing, human resources, finance etc. really allows them to get real world experience that will set them apart to employers.
Pawfully Cute has been in trade-shows across London selling their products as well as marketing on social media, which included their Facebook page.
Young entrepreneurs start up dog collar business