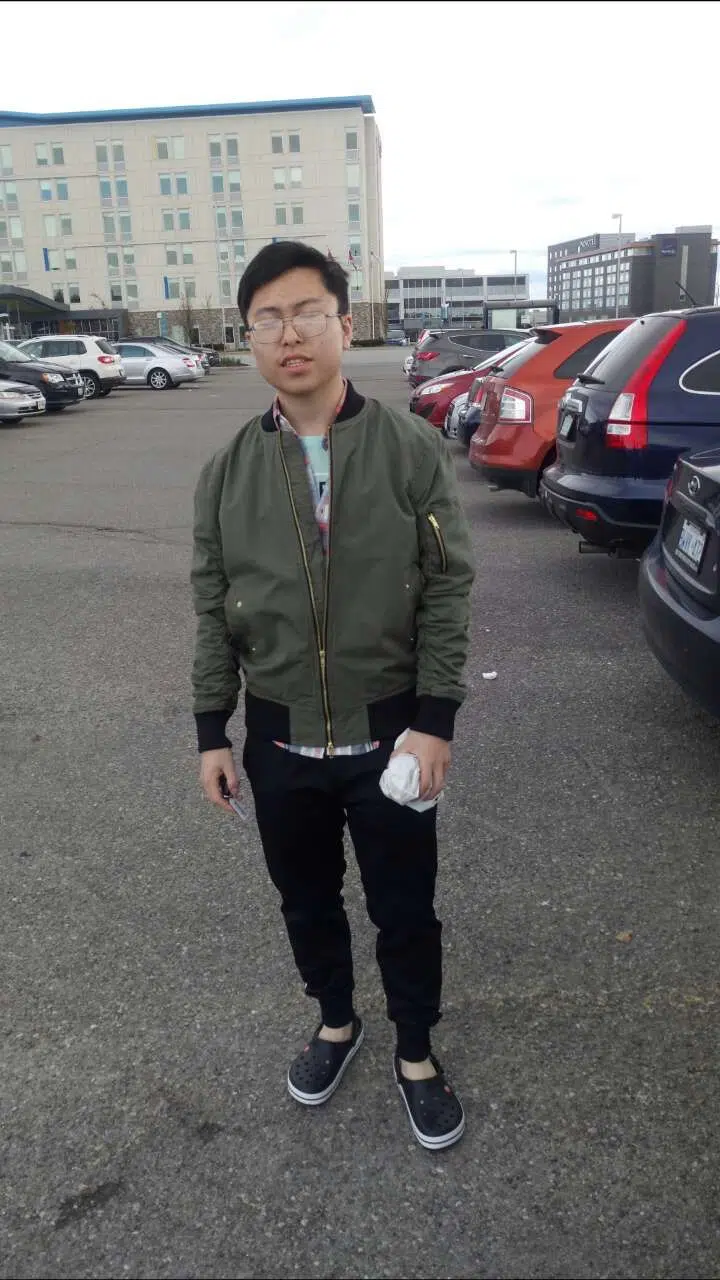 The London Police Service is requesting the public's assistance with locating a missing person, 22-year-old Rongrong Jin.  He was last seen June 4th, 2017, at approximately 12:00pm in the area of Fanshawe Park Rd W and Pinnacle Parkway, in the city of London Ontario.
Rongrong is described as asian, 5'8″, 144lbs, long black hair, brown eyes, and glasses. Last seen wearing a green jacket and black sandals.
Police and family are concerned for his welfare.
Anyone with information in relation to his whereabouts is asked to call the London Police Service at (519) 661-5670 or Crime Stoppers at 1-800-222-TIPS (8477). Information can also be sent in on-line anonymously to www.londoncrimestoppers.com.