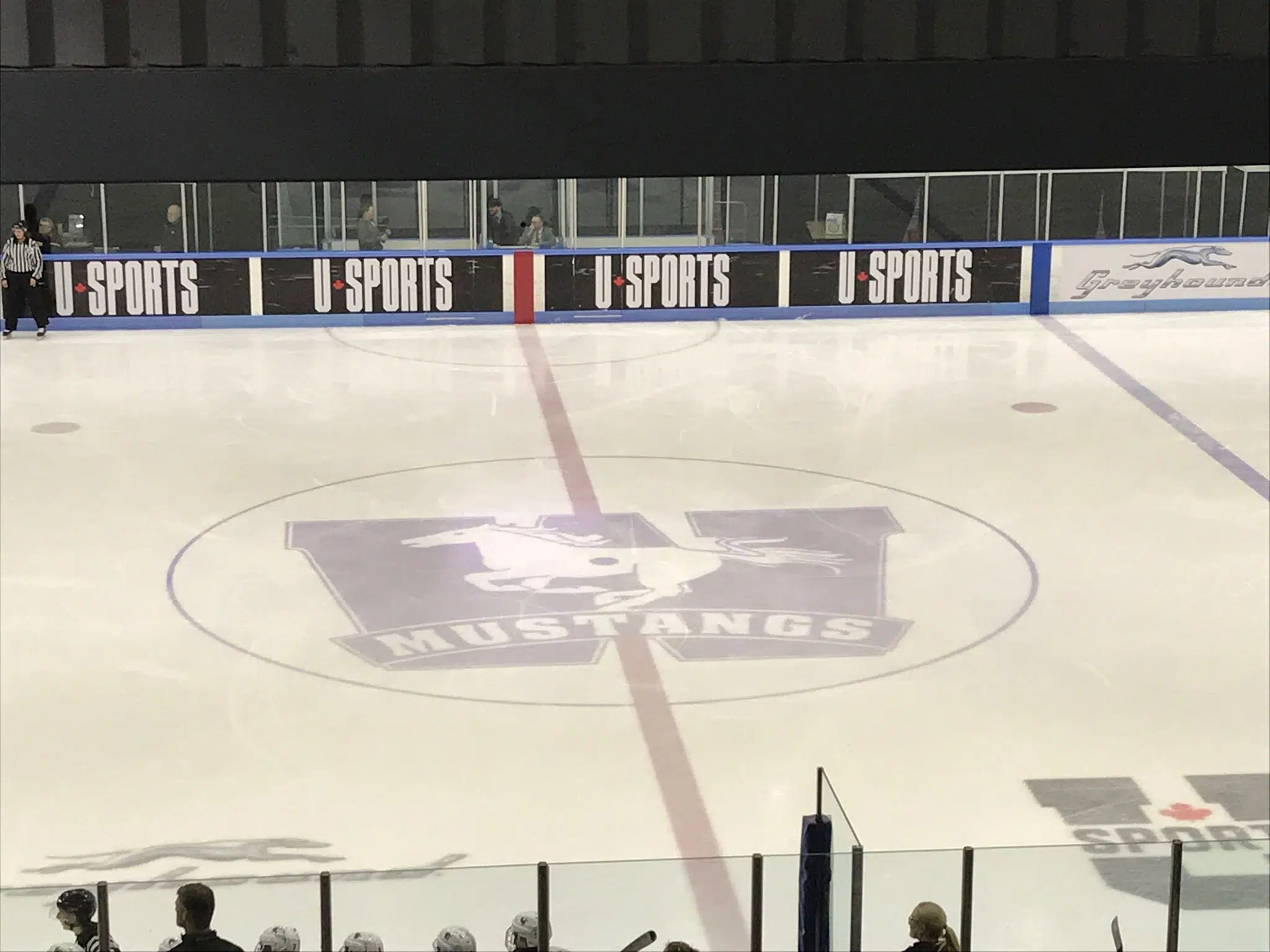 The Western Mustangs played Sunday in one of the biggest university games in history. They got the chance to host the U-Sports national championship after they first won the OUA (Ontario University Athletics) title.
They first shutout Montreal 4-0 in their opening round of play.  It was then off to the semi-finals where Saskatchewan pushed early and scored a goal against the Mustangs, but the Mustangs scored late in the game to clinch a 2-1 win.  It then all came down to the gold medal game against the Manitoba Bisons.
Ranked the number one women's team in Canada, the Bisons scored a goal in the second and the third to best the Western Mustangs.  This was the Bisons first national title and gold medal in program history.
"I thought as a team, we had a good first period.  We felt like we definitely could play with them," said Mustangs head coach Kelly Paton.  "The second period, I think the penalties, the calls on the ice hurt us on the momentum side of things, and they were able to generate a lead from that."
Emotions Hit Hard
The look on Mustang players faces were upsetting to over 1600 Western crowd fans.
"I think we just have to remain positive.  It is a huge accomplishment to even be here.  Only eight teams in the country get here.  So, we just have to remain positive and build for the next year," said forward Shailyn Waites reflecting on the mindset of the team as a whole.
Emma Pearson, Mustang star defenseman, won a national title with the Mustangs in 2015.
"We gave it all we could this year and have something to be really proud of as a team.  We came together and never gave up."
It is not the way the Mustangs wanted to leave the rink, but all players look to take away valuable lessons from this tournament to reflect on the upcoming season.
Tournament MVP: Lauryn Keen (Manitoba)
Players of the game
Manitoba: Venla Hovi
Western: Shailyn Waites