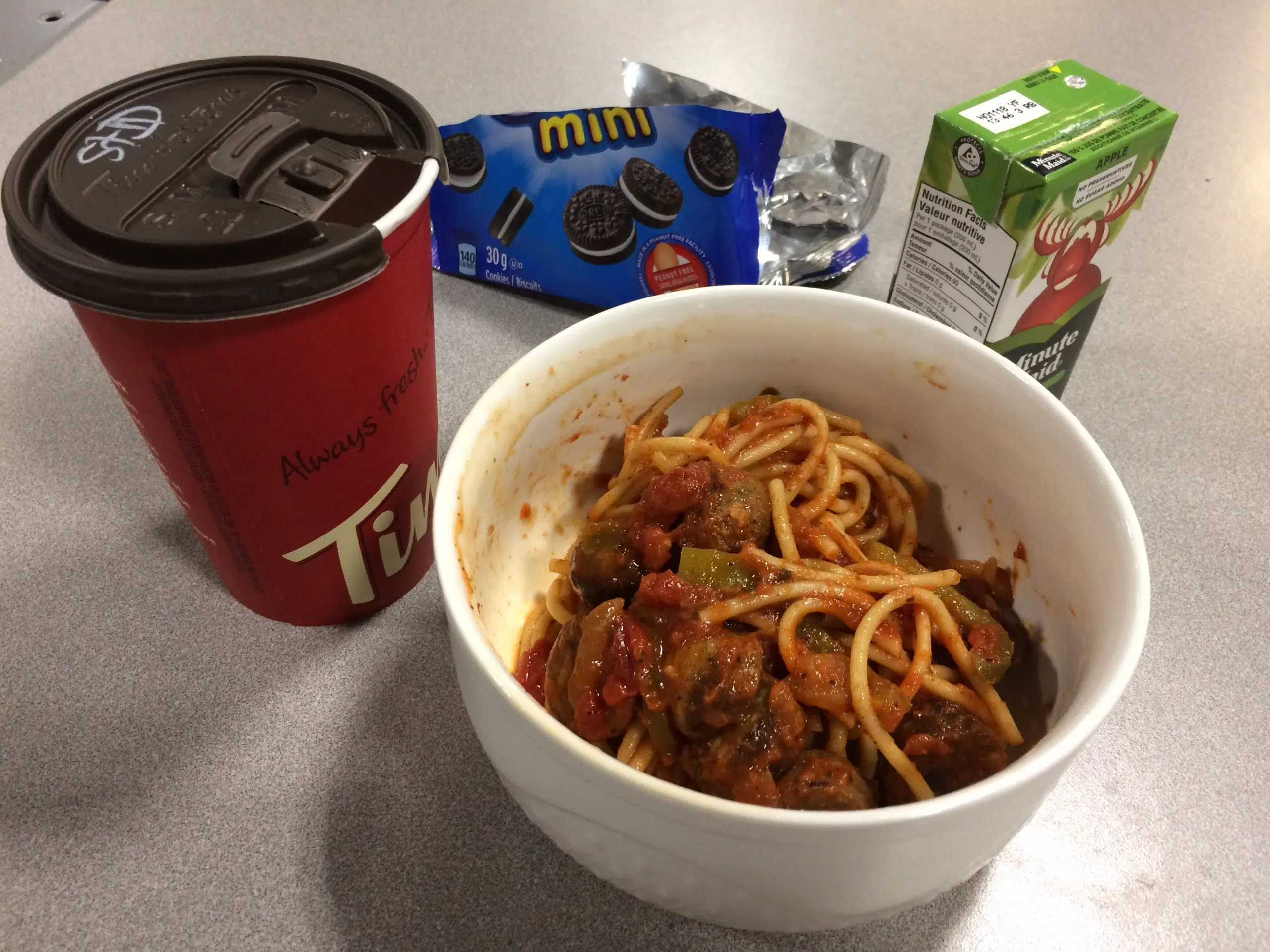 Exams are just around the corner and for Fanshawe students, April is the busiest month of the year. This may sometimes be stressing and may cause anxiety, but if right actions are taken, then exams should not be a problem.

Everybody is in the hurry to finish their last assignments, group projects, presentations, and tests. While in this hurry, students forget to eat healthy and take the easy way, which is fast food, or junk food.
But according to Waterloo University, the food that students choose to eat have a big impact on their physical energy and academic performance.
And is that many students think that by having chips as a snack or drinking coffee while studying will keep them awake. The truth is this will only slow down your metabolism and your physical and mental energy.
"Food is very important because is our main source of energy and without the right balance of energy, then we can feel very fatigue, tired, even sick," said Tracy Jones the Coordinator of the Food and Nutrition Management program at Fanshawe College.
She believes that for students to see a better outcome in their studies, they need to manage the way they eat.
Some of the foods students should consider when going groceries shopping are,
Fresh fruits: Apples, Bananas, Oranges, Pears

Vegetables

Milk

Yogurt
Lots of water

Protein & fiber
These types of snacks will stay longer in the body and will make you feel good and healthy and more energized said Tracy. She also emphasizes that any type of sugars should be avoid.
"Stay away from the chips and the donuts and the pop is terrible for us. It can lead to acid reflects and sore in our digestive system."
It is true that sugary foods will give you energy immediately; however, as fast as it gives energy it will slow the metabolism and you will have no energy at all, she added. This is called, a sugar crash.
It is important to keep in mind that you are spending hours and hours trying to retain information in your brain and therefore your stomach should not pay the consequences. Having a good sleep and eating healthy during exams will help you feel less anxious and the results will be shown in your grades.