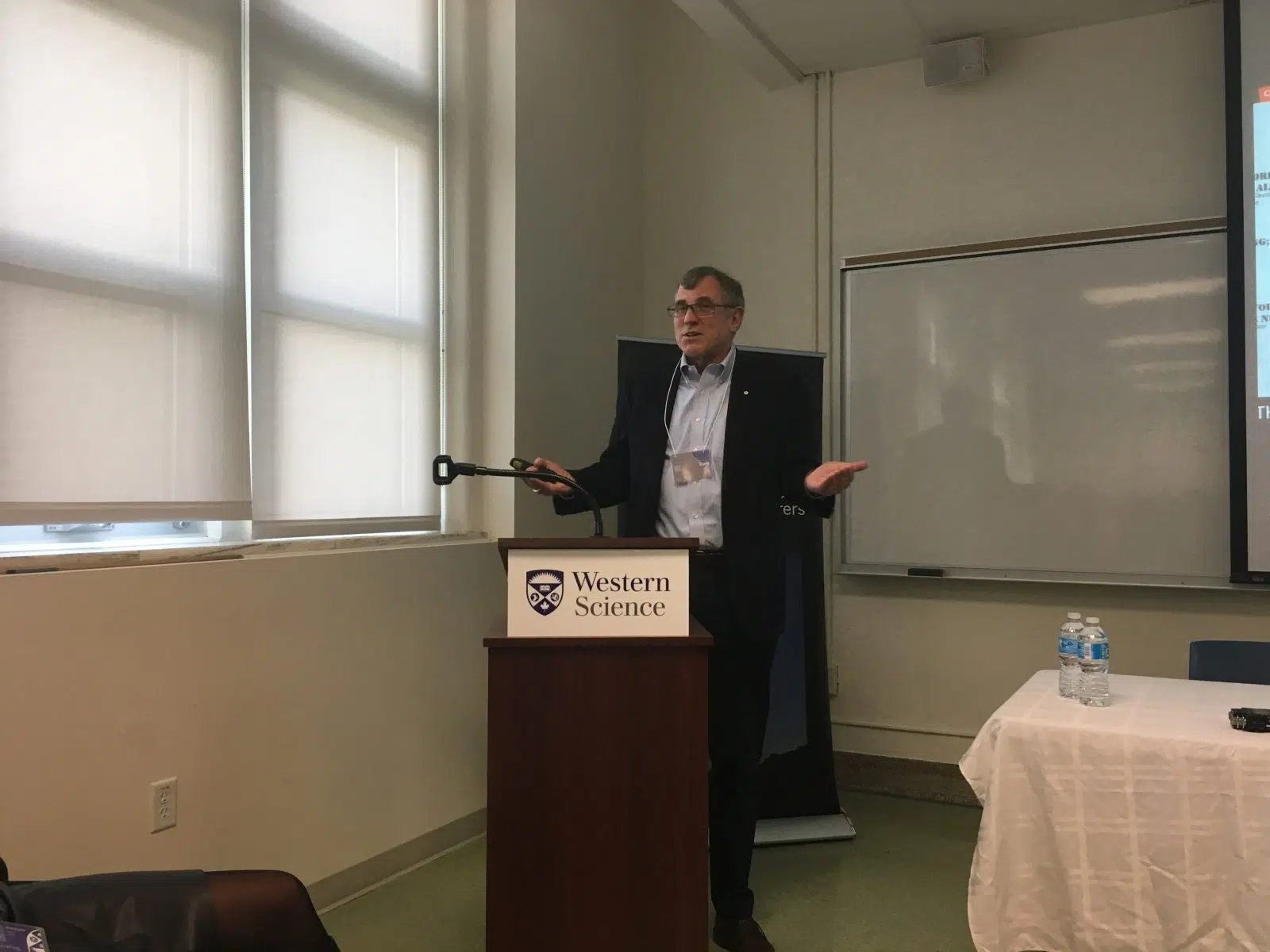 When you ask kids what they want they want to be when they grow up, you'll often get answers such as doctors, authors, or astronauts. Well, Dr. Dave Williams has lived the reality of all three professions, and was giving a talk at Western University for their annual Space Day. The theme this year, was the year 2050, and where space travel will be in that time.
Dr. Williams, attended McGill University where he would receive his masters in science. He was the emergency physician at Sunnybrook Hospital in Toronto, as well as a lecturer for the University of Toronto, before he was selected by the Canadian Space Agency (CSA) in the early 90s.
After working through the ranks in the CSA, eventually moving into NASA, he became the Director of the Space and Life Sciences directorate with responsibility for research in both physical and biomedical space sciences at the Johnson Space Centre (JSC)–the first to ever hold a NASA senior management position as a non-American.
Dr. Williams was shot into orbit for the first time in 1998 aboard the STS-90 Neurolab which explored the effects of microgravity on animal physiology. His second trip away from this planet was aboard the international space station in 2008, where he walked in space for a total of 17 hours and 47 minutes over three trips– a Canadian record.
In his talk, Dr. Williams spoke of his adventures in space, the trials and tribulations of zero gravity, and what the future holds for humanity and space travel. Using his expertise in life sciences, he posed questions of what needs to be thought of about the human body if humanity is going to make regular trips outside of Earth's outer orbit to explore places like Mars.
He also spoke briefly about his line of children's books where he uses his expertise to inspire the youth of tomorrow. Dr. Williams is also working with Western to develop a graduate course about space physiology. This prospective program would be the first of its kind in Canada, and he hopes that it will expand Canada's role in space travel in the future.