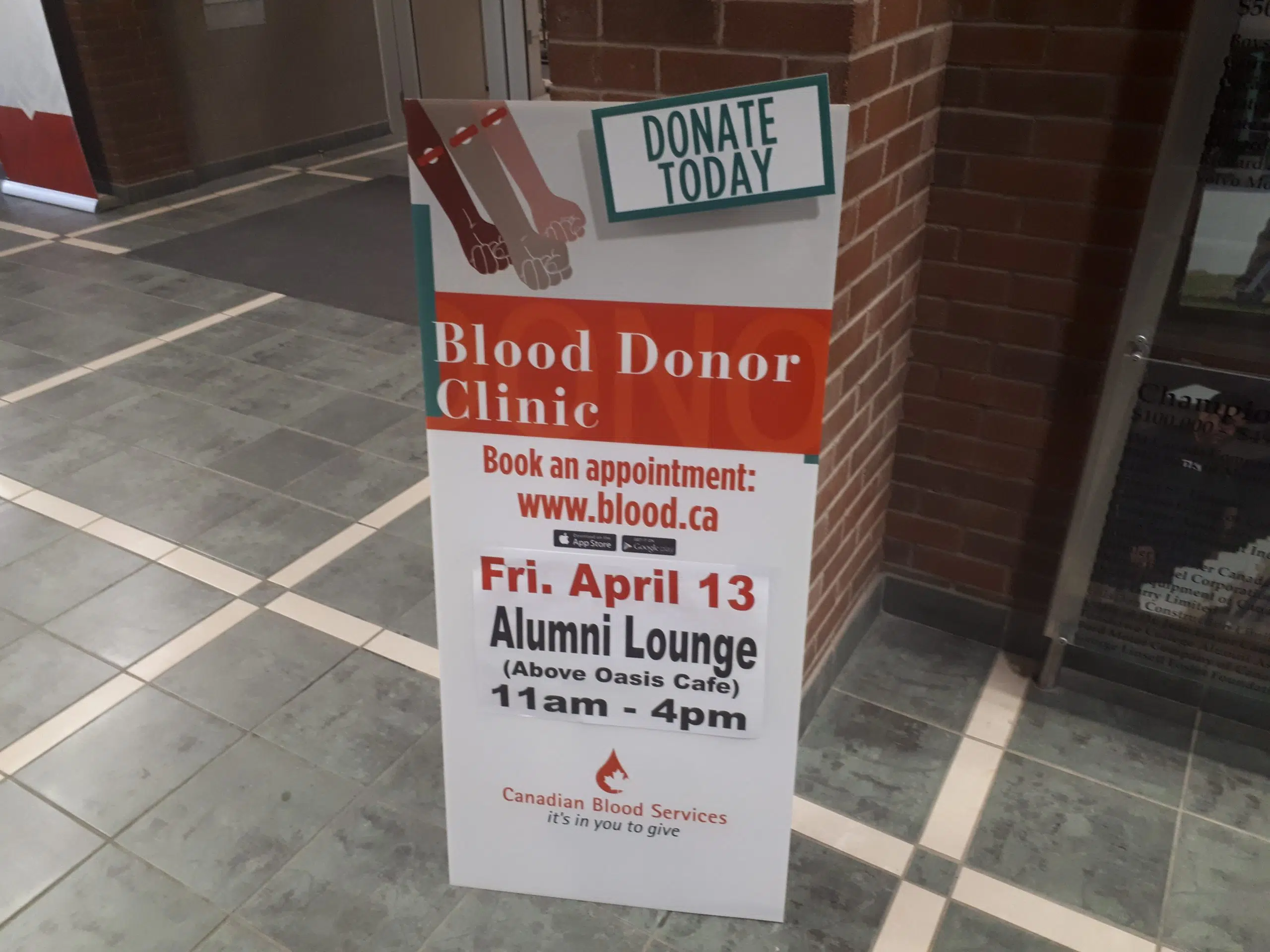 On April 13, Fanshawe College will be hosting a clinic. The clinic revolves mostly around students donating blood to help out the Canadian Blood Services of London. Anyone and everyone is welcome to donate blood it doesn't matter the blood type. Students can walk in or schedule an appointment, the event will be held upstairs above Oasis from 11am to 4pm.
XFM news spoke with Kristen Ungar Territory Manager of the Canadian Blood Service of London, says that donating blood is a great way to help out "Something could have unexpectedly, in that crash it was most likely that some of those victims needed blood or blood products, so we need to make sure there is blood in the hospitals in case of a trauma" this is in wake of the Humbolt Broncos crash in Saskatchewan where 15 people died.
There are many blood donation sites across London and Photo ID must be brought when donating blood Ungar says that people should have a well rounded meal before donating blood "also drink a lot of water the day before and day of, before you donate, by doing those two things you are better prepping yourself to donate blood" she also says that after donating people should avoid physical activity for the day.
For information on how to donate blood visit The Canadian Blood Services website.