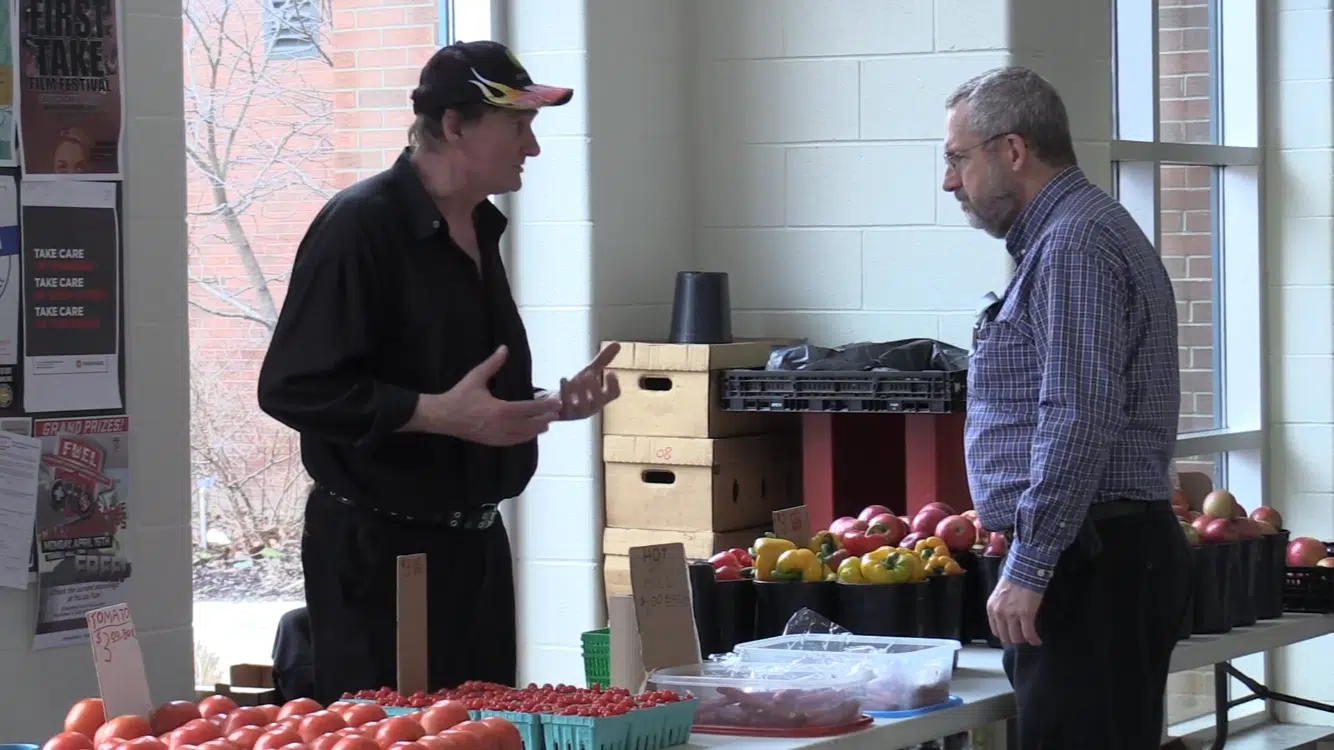 For some students college life makes it difficult to find healthier options for eating. However one man is bringing the quality of the crop right to our back yard.
George Maroric has been a farmer all his life, and has been coming back to Fanshawe for 6 years now. He also has similar tables at Western's campus, and other colleges in the surrounding area. He grows a wide variety of crops, and is a self-proclaimed "organic farmer". He explained that all of his crops are grown in controlled green house environments.
The end result is a more nutritious fruit or vegetable compared to traditional methods. Maroric says that students have been fascinated by this process.
"Students are very curious with how grow them and where its grown, and I answer a lot of their questions."
He doesn't grow everything though, he says he gets his peppers from a butcher shop, and buys some things that aren't in season right now like apples. He also brings somethings that could be considered "food for thought".
"The Bibles are sponsored by myself and other Christians. We purchase them and then we give them out to the people who wants to take one."
Maroric added that this year was a plentiful year for him, especially with potatoes and onions. Although they weren't there today, he says strawberries and peaches are his favourite to grow.
George's table can be found in the main hallway in F building on Thursdays from 8 a.m to 5 p.m.