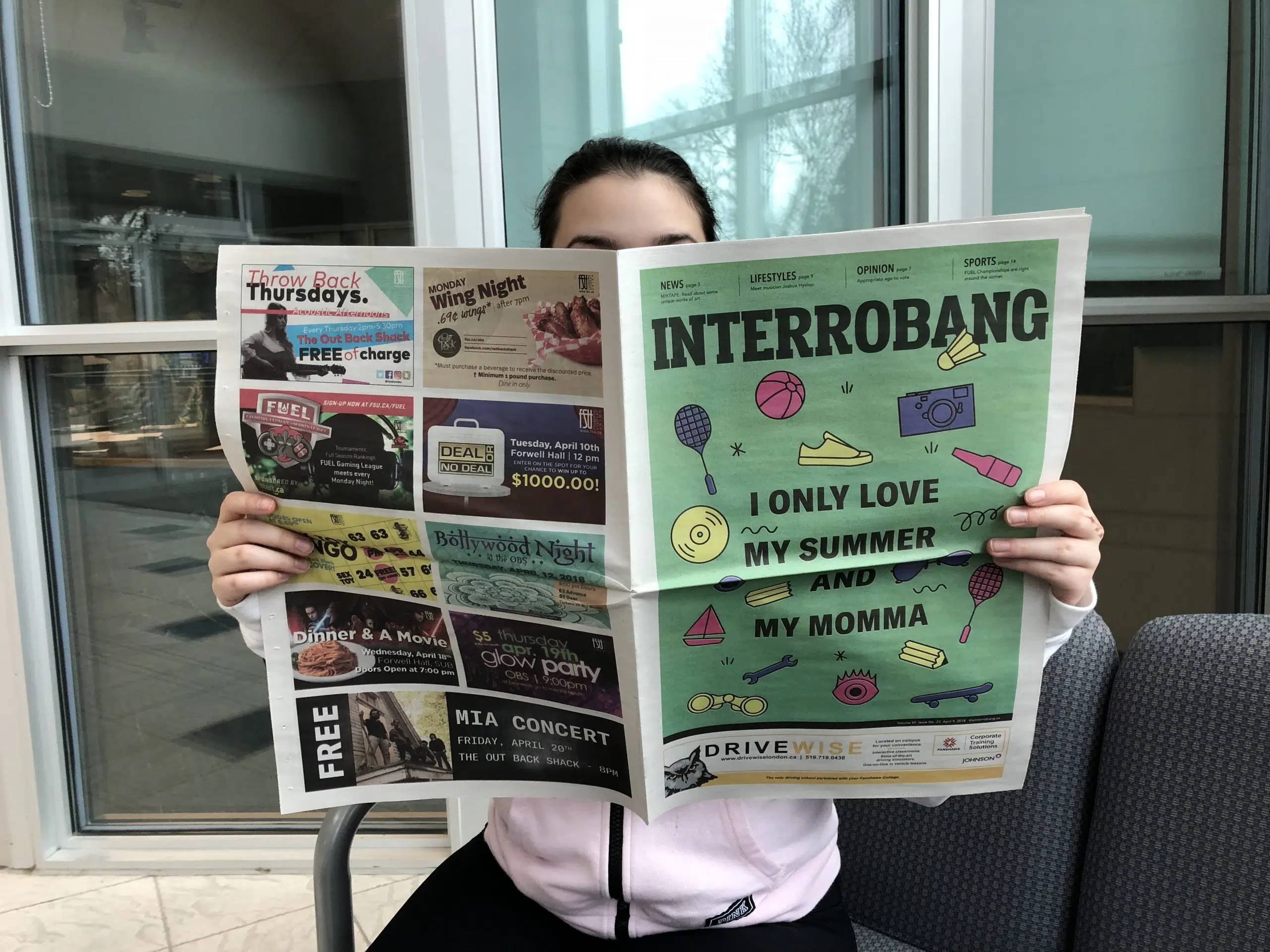 With the end of April fast approaching, many post-secondary school students are scrambling to find a summer job. But it can be difficult finding the right one, especially since competition in the job market just got that much more intense after the minimum wage increase.
However, Fanshawe students are in luck.
The Work Study program gives students the opportunity to work on-campus during the summer, including working for Interrobang, Fanshawe's weekly newspaper.
Melissa Novacaska is the editor of Interrobang, and she invites students to consider working with the newspaper team during the summer to gain valuable skills that are useful for any job.
"Being able to contribute for a paper and any media platform outside of what you're learning in school is a great way to gain more skills, specifically people skills…. Also being able to work with a team, and just getting your balance out there…. Communication, that's key for every job, and [working here] also builds your confidence."
On top of learning new skills, Interrobang employees have the opportunity to explore London, and get to know the community better.
Reporters, photographers and videographers are the summer positions being offered.
Novacaska encourages all eligible students to apply, even if their work experience in the media field is limited.
"These positions…are very beneficial for journalism students, but anybody is able to join. Throughout the year, they can freelance for us as well. We always encourage more student writers; we want to get their voices out there as well as different student issues, so it's good to have as many people as possible."
Interested students should apply for the Work Study program through bursaries.