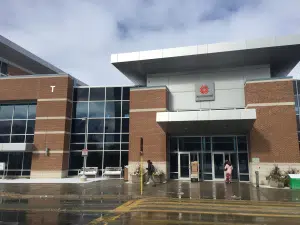 The school year is coming to a close and many students may feel a sense of relief after a stressful year. The college year saw Ontario Colleges go on strike, which affected students province-wide. Many students had to drop out of their programs as a result of this. However, some other students found a different approach to coping with the issues the college strike presented as a result.  Some students have busy schedules and may have dropped out because they could no longer commit to it. If students start to feel like their workload is too much, there is something they can do about it. One thing they can do is apply for a reduced course load. Fanshawe College graphic design student Phil Gibson, is one of those students. Gibson says the strike really affected him but felt it was a smarter decision to do a reduced course load, than to withdrawal from the program, all together. Gibson goes on to say this can be a great choice for many because "this way you're still sticking it out and you're still here, getting things done and it's not so overwhelming and you're not putting too much on your plate."
For a reduced course load, you must retain at least 40 per cent of your courses to be eligible. For some students, school is just another thing added to their already busy schedule. A reduced course load is very convenient for students who have medical problems, demanding jobs or students who are also trying to raising a family.  Or students are also raising a family.
If you want to get involved or apply for a reduced course load you can talk to your program Co-Ordinator and sit down with them, to see which courses you can drop. Another way is to visit the Office of Registar, who will assist you in the application process.
Keep in mind, that a reduced course load means making up these courses at different times. This can be done by attending summer school or extending your college career.