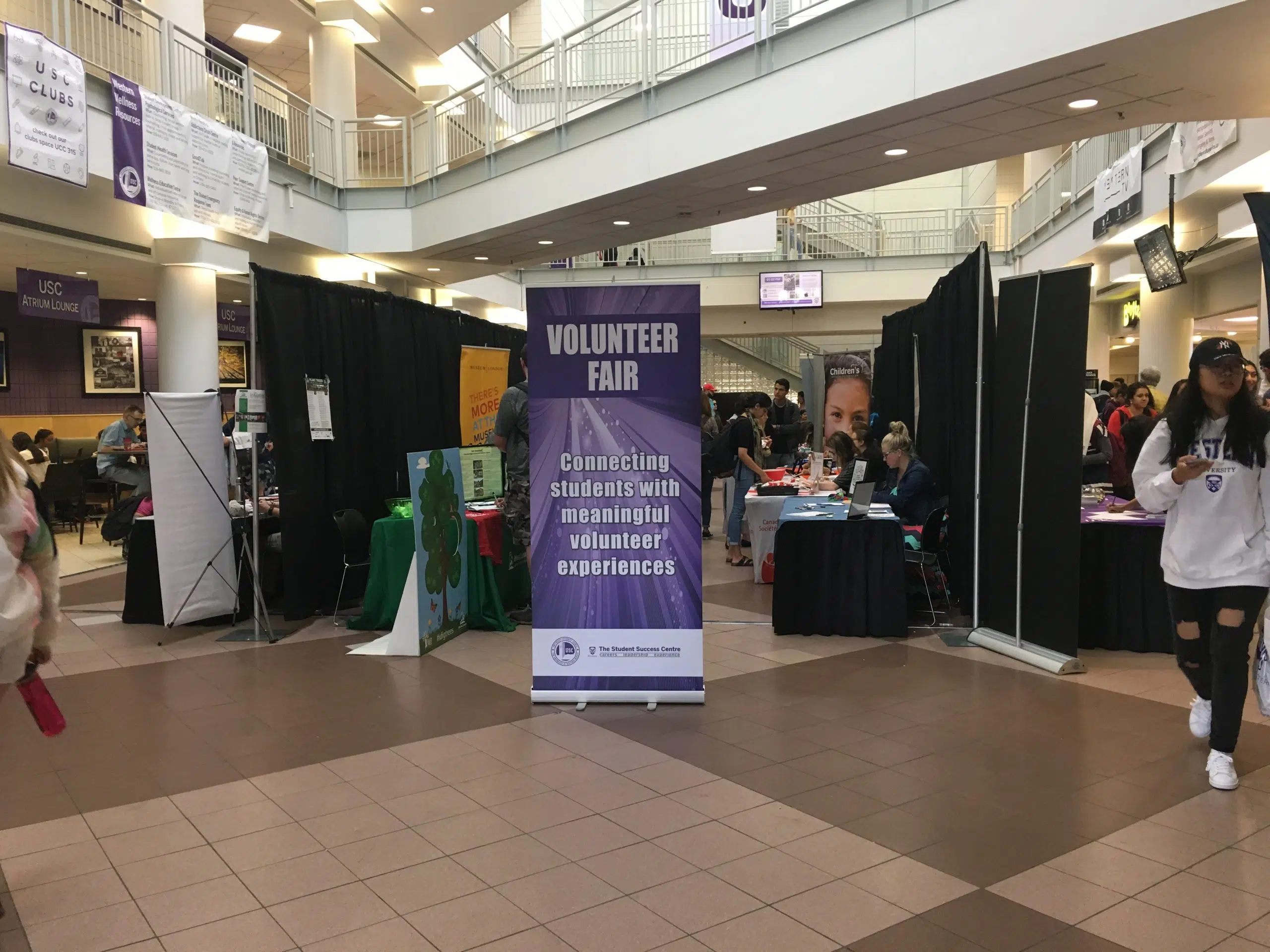 Western's Volunteers Fair is an opportunity for charities and organizations to meet with students.  Organizations such as MADD London, Autism Ontario London Chapter and the Children's Health Foundation hope to answer questions for students interested in becoming a volunteer. Vivien Cheung, a Western Charity Outreach Coordinator says that the Volunteer Fair is an important event, because it gives students a chance to meet with charities that they wouldn't be able to otherwise.
"The Volunteer Fair is all about the fact that community organizations are always looking for more people to get involved and students are always looking for new opportunities, so the fair exists as a way to connect these two people together."
Students often struggle with having enough time to participate in all of the events that they are interested in. Social Science student Kalah Boderick, thinks that students should take the time to give back to the school.
"I've given so much of my time to the university and I think that giving time to other people and sharing what I've learned is important."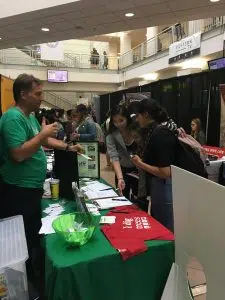 Organizations such as Western Serves expect that many students will want to join. Zoey Lovey, a Western Serves Network team leader believes that more Western students need to see what London charities have to offer them.
"We find that people are really into a bubble in the Western community and we want them to be able to branch out into the London community and see things that are going around just outside of Western and people who are in need or people that need help."
Many organizations in London are constantly looking for more students who are willing to help the less fortunate. Students will still be able to attend the Volunteer Fair which continues on September 13 in the UCC atrium until 3 pm.