Since the legalization of cannabis, many entrepreneurs wanted to get their hands on the retail business. The Ontario government told business owners that they would have to wait until April 2019 to become a licensed owner, while other provinces in Canada have opened retail stores since Oct.17th. Interested companies were given the chance to apply online for a license and will be chosen using a lottery system. Only 25 businesses will be chosen at random, seven of which will be from the west region of Ontario.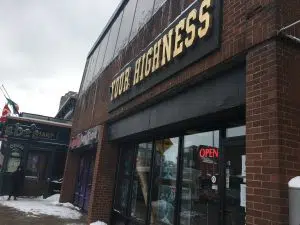 Owner of head shop in London, Your Highness, Amir Khan, insists that the system does not give enough businesses the chance to create more jobs.
"We have the right to sell it. Because we been producing jobs. I have five locations and I am producing 20 jobs. . If they let me open one store right now in London, I could easily create 10 [more] jobs."
On top of the limited amount of businesses that will win the lottery, the application process was also a concern. Sales associate for Medusa 420, Brett Hawes, says that the process is too complicated.
"I don't think this store would [apply] because of the massive amount of hoops that you have to get through to get the application."
Hawes continues by saying that other businesses that did not apply, or who do not win, may be at an advantage in the long run.
"Right now, everyone's gonna be trying to hoard at the chance to get a license. But, if you just wait for all the other people to jump through the hoops first, then you'll know the easiest way to get to the big bag."
The winners of the lottery will be chosen on Friday and will be announced within 24 hours.